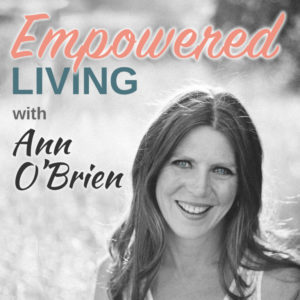 Whether you'd love to have more energy, feel great and reduce your genetic tendencies towards disease– or, if you're frustrated with health problems that doctors cannot diagnose or cure– this episode is for you!
More and more people are recognizing the effects of emotions, environmental toxins and even spiritual energies on our health– but how do you know what's causing your specific health challenges and how to solve them?
On today's podcast, join Ann and special guest Julie E and discover:
Signs and symptoms of less than perfect health that you can detect easily at home.
The top places we're picking up toxic chemicals and how to prevent this.
How past traumas can be the biggest cause of poor health, and how to heal them.
A low-tech diagnostic tool to discover what's really causing your health issues.
A simple practice you can do to boost your lymphatic system so your body can clear toxins.
An instant technique to know whether a food, supplement or cosmetic is right for you.
A guided meditation to strengthen a weak spot in your body and discover a message your body has for you.
Visit Julie's website here.
Listen on iTunes and subscribe to the Empowered Living with Ann O'Brien podcast here.