Just as we can talk with spirits after their physical death, we can also communicate with souls before birth. If you're in pregnancy, conception or are already a parent– tune in for some fascinating stories and information about this subject!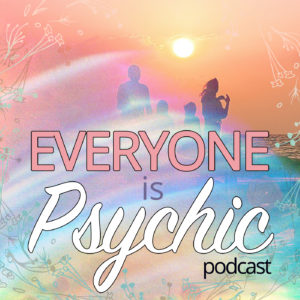 In this episode, Ann O'Brien, Elysia Skye and special guest, Kelly Meehan, share:
How my daughter brought her father and I together, and connected with each of us 15 years before conception.
Some babies are loud and clear; some need space for their internal process. How to find acceptance for each soul's unique communication style and needs.
Why conception doesn't always go as planned, and how to have faith in the process.
What are some deeper reasons for miscarriage, abortions and other birth loss?
How to get out of your head and into your heart to support conception.
Babies aren't just babies! Recognizing the profound nature of their souls.
Visit Elysia's website here.
Visit Kelly's website here.
Find us on iTunes or on the podcasts app on your phone, leave a review and subscribe to the Everyone is Psychic podcast!
Download: