Get Answers about Love, Work and Life.

Do you yearn for love, abundance, radiant health or a great career… and wonder why you're feeling stuck?
I'd love to help you cut through the confusion, reclaim all parts of yourself and create an amazing life!
I offer private intuitive reading and energy healing sessions and packages to give you the gift of support, clarity and direction.
Ready? Book your appointment here.
What Happens in a Session?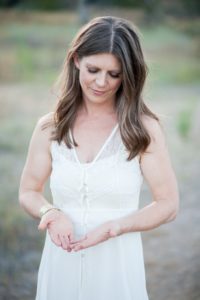 During our private sessions, I use my intuitive abilities to see energetic patterns in your life. This can include looking at the dynamics in your relationships or career, energies affecting your health or creative projects, and more.
I do not predict your future, because I believe we all have free will. I DO communicate with your soul to find out where you most deeply want to go in life, and I do my best to steer you in that direction.
I will describe blockages I see, as well as opportunities and perspectives you may be overlooking. If you wish, I use healing guides and angels to assist you in clearing any blockages so you can reclaim your own creative energy, peace and vitality.
General Availability
Tuesday, Thursday + Saturday 9:30 am-2:30 pm MOUNTAIN time
Friday 9:30 am-5:30 pm MOUNTAIN time
Tuesday + Wednesday 8:30-9:30 pm MOUNTAIN time
For phone or Skype sessions, book online, below. For in-person sessions (Carbondale, CO), email me for booking and ask about locals specials :). Subject to change. Occasionally alternate times may be arranged.

I suggest scheduling your appointments 1-2 weeks ahead. I have an online pre-pay system, and you will be directed to my scheduling page as soon as you place your order. There, you can choose your appointment time and receive instant confirmation. All sessions include an mp3 recording.
Book Your Session or Package
Packages expire in 6 months.
Single Sessions
30 Minutes: $125
60 Minutes: $225
90 Minutes: $295
Session Packages
Five 30-Minute Sessions: $560
Five 60-Minute Sessions: $995
Five 90-Minute Sessions: $1300
Gift certificates available!
Just purchase above and note the recipient's name in the "comments" section.
---
Disclaimer: Spiritual readings, coaching and energy healing sessions along with the meditation techniques and classes offered are not promised or intended to take the place of medical, psychological, legal, financial or other advice or treatment where appropriate. By purchasing these services, you agree that you alone are responsible for your own wellness and decisions. We reserve the right to refuse service to anyone.