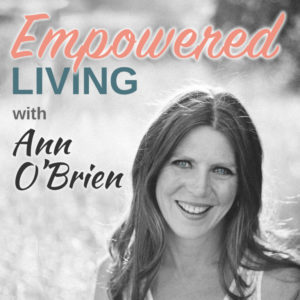 If you've ever felt stuck, confused, or like there's a bigger calling for your life, this episode is for you! There's a great need on earth right now for each of us to expand our hearts and give our true gifts.
Many of us– including mothers, healers, teachers or therapists– are natural givers, but our giving is out of balance. Unfortunately, this creates boundary issues and emotional challenges that tempt us to shut our hearts down.
Both Ann and special guest Wendy DeRosa have been there– and have since devoted themselves to supporting others in healing and awakening. Listen in for some helpful tips and inspiration!
Topics include:
How to stop over-giving and fill your own heart first.
Tips for shifting your energy (and even posture!) towards balance– improving relationships, health and your capacity to give and receive.
Why feeling lost and confused can be a powerful sign of heart expansion.
How to overcome boundary issues and balance your emotions.
Why your awakening to your purpose is essential on the planet right now.
A guided meditation to ground your body, balance your heart and connect more fully to your Divine calling.
Visit Wendy's website here.
Listen on iTunes and subscribe to the Empowered Living with Ann O'Brien podcast here.