Ready to Turn Your Sensitivity into Clarity?
Now Available as a Home Study Course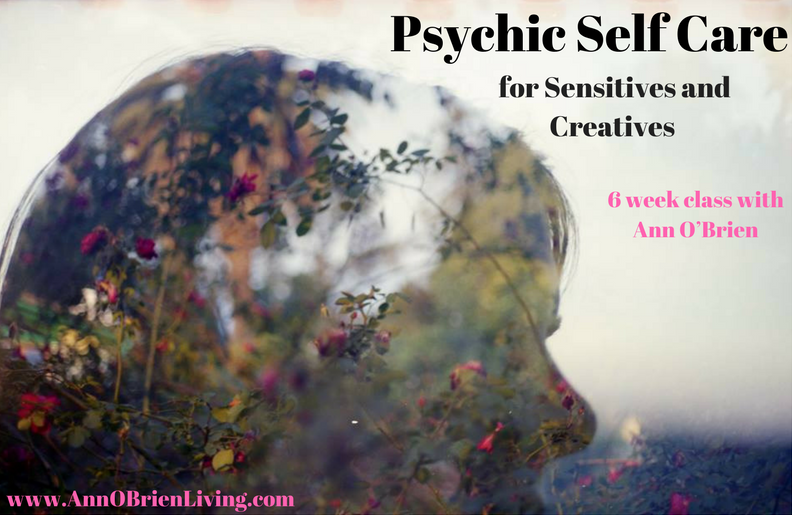 Hello kindred soul,
Once upon a time, I felt everything and tried to process it all. My head was busy and foggy and while I was smart and creative, I struggled to deal with the world, figure out what I wanted in life, or have a relationship.
I loved music and writing, and moving my body saved me– but I couldn't do that all day long. I felt so confused trying to figure out this sensitivity thing. Why didn't other people feel so much, or get overwhelmed like I did, or need so much time for reflection?
I was so aware of "energy" that I had trouble figuring out what was "actually" happening in my relationships. I didn't know how to translate my creative gifts into steady work, and once I did, I struggled with boundaries, over-thinking things and always feeling like I had "too much" to do.
Does any of this sound familiar?
Over the last 20+ years, I've dedicated my life to solving the above problems, and the good news they are GIFTS if you know how to work with them! This was a life-changer for me.
Nobody told me that growing up, and you must know it's true or you wouldn't be here reading this. 🙂 I'd love to teach you the real, practical tools I use daily to keep my energy clear.
Without them, it's a hopeless downward spiral, because you can never process what's not yours. That's the big secret. It's simple, yet learning how to un-do the habit takes practice.
Every day, you probably take a shower, eat and go to the bathroom. Caring for your energy body is this simple (and this essential), yet most people never even consider it!
Join this class and you'll learn how to:
Ground and center yourself
Boost your energy and creativity
Clear stuck emotions
Calm your mind and find solutions within
Create healthy boundaries
Protect yourself from negative energy
Heal, love and trust yourself
Discover and follow your heart's desires
Are you ready?
Payment Plan
2 payments of $210 spaced 21 days apart
One-Time Payment
One payment of $375
Once you register, the call audios and class summaries will be emailed to you within 24 hours. If you choose the payment plan, you'll receive 3 classes within 24 hours of each payment.
I can't wait to share this with you and see how your life opens up!
To Your Clarity and Self Care,