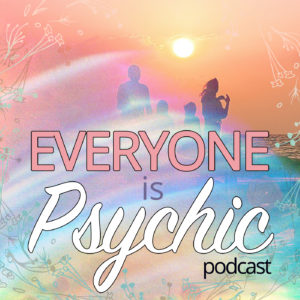 When some people think of psychic readings, they imagine a gypsy with a crystal ball who tells their future. There are many reasons why this is not often possible or advisable!
In this episode, Ann O'Brien, Elysia Skye and special guest Mary O'Maley share:
Why psychics cannot usually see the future.
The pitfalls of knowing the future prematurely.
The benefits of NOT knowing the future.
How a future question can be approached so that the best possible future gets created.
Why present time is the point of greatest power.
How understanding the present can actually change the future and one's thoughts about it.
How a psychic might approach serious future questions, like "Is s/he going to die?"
When anxious about the future, how to get out of the mental loops of fear and anxiety, and see a new perspective.
Visit Elysia website here.
Visit Mary's website here.
Find us on iTunes or on the podcasts app on your phone, leave a review and subscribe to the Everyone is Psychic podcast!