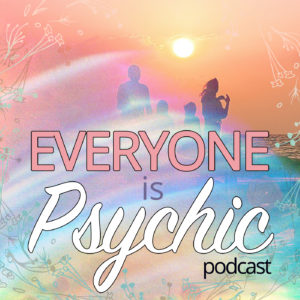 Mediumship is known best as the ability to channel spirit guides and speak with departed loved ones. It's also the ability we all have to channel our OWN infinite soul and live our lives with greater power and awareness.
Listen in as Ann O'Brien, Elysia Skye and special guest Diana White Eagle share:
Why those "voices in your head" may not be yours, and how to interpret the messages you're getting.
How to recognize a high-level spirit guide and how to set healthy boundaries with spirit.
Why channelling is common in artists and addicts, as well as spiritual healers and readers.
Spiritual communication isn't just for the deceased; you can also speak with the spirit of someone who is still alive.
How to find your balance between "high vibration" of mediumship and living a grounded, embodied, "regular" life.
The importance of energetic cleansing, how to know if you need it, and how to do it.
Inspiring stories of ancestors showing up to speak with their loved ones, as well as stories of the medium "going" to where the spirits are.
Visit Elysia Skye's website here.
Visit Diana's website here.
Find us on iTunes or on the podcasts app on your phone, leave a review and subscribe to the Everyone is Psychic podcast!
Download: