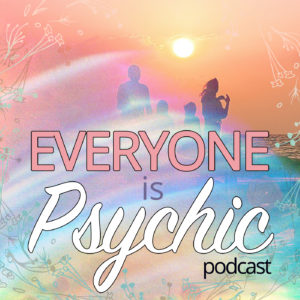 Clairvoyance means "clear seeing" and, put simply, it's the ability to see what's really going on. We all have this ability, and this episode shows you how to tap into yours!
In this episode, join Ann O'Brien, Elysia Skye and special guest Anastasia- Mystic of New Orleans and learn:
Why clairvoyance is ordinary, and why it's extraordinary.
Psychics are real people! Why we don't read you unless you ask.
Why you shouldn't dismiss the "random"  colors, pictures and symbols that flash before your eyes, and how to interpret this type of information.
How trauma can sharpen our psychic abilities.
Why developing intuition is essential at this time on the planet.
The best way to develop your clairvoyance.
How to effectively and compassionately share potentially upsetting information with a client or readee.
Visit Elysia Skye's website here.
Visit Anastasia's website here.
Find us on iTunes or on the podcasts app on your phone, leave a review and subscribe to the Everyone is Psychic podcast!
Download: