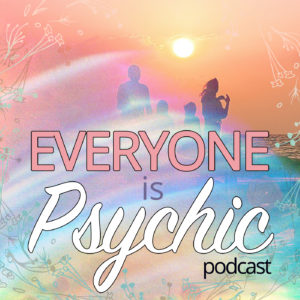 Many people think that psychic abilities are a special gift only a few of us have. The truth is, we can all learn to develop our gifts with a little training and practice.
In this episode, join Ann O'Brien, Elysia Skye and special guest Ayamanatara and learn:
An easy visualization technique to read someone's energy or get clear on a decision instantly.
How to use color and other symbolism in your readings.
Whether it's best for a psychic to read "cold" (with no information) or with "cues" from the client.
The different types of psychic abilities– seeing, hearing, knowing and feeling things.
How we "get in our own way" when developing our intuition.
Why it's important to let go of personal ownership of information you're reading.
The importance of boundaries when working with spirit.
Developing trust and reclaiming our child-like openness and natural insight.
Visit Elysia Skye's website here.
Visit Ayamanatara's website here.
Find us on iTunes or on the podcasts app on your phone, leave a review and subscribe to the Everyone is Psychic podcast!