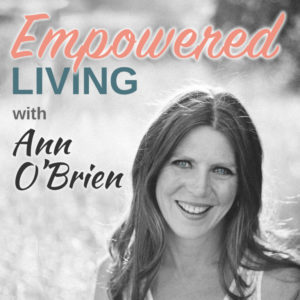 Do you ever feel like a fraud? Like any success you have is an illusion, and that it's just a matter of time before people find out you're really an imposter?
If so, you're not alone. In this episode, join Ann and special guest Tanya Geisler so you can bust these lies and move forward with your life!
Topics include:
The attributes of the imposter complex and how to recognize it in yourself.
Why it shows up when we're on the verge of expansion.
How to know when you really need to slow down or wait, and when to courageously blaze forward in your life.
Specific behavior patterns common in people with the imposter complex.
Celebration, community, and other strategies for bolstering your true confidence.
Simple practices to help you acknowledge your wins and release your personal blocks to success.
Visit Tanya's website here.
Listen on iTunes and subscribe to the Empowered Living with Ann O'Brien podcast here.