One interesting thing about getting older is realizing the opportunities I've missed. From my view now, I used to live life "renegade style", not thinking of the future as much as I do now. Not seeing the big picture as much.
I've generally chosen to learn through experience, not from other people's information. For better and for worse. This seems to be my path.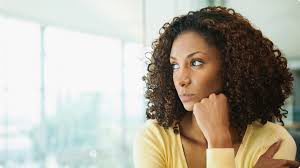 In my early 20's, a Vedic astrologer told me, "You're a late bloomer." He told me to give it 7 to 9 years to find my partner, which I didn't like– but he was right.
He also told me that starting in April 2016, I'd want to renounce everything– which has kind of been true. But, he said, don't do it… because from 2023 on would be the best years of my life. I joke now that I had my retirement in my 20's and I am taking off from here on out.
It's easy to look back now and see that even though I thought I was fully showing up for my work and life in the past, fully committed to success, I wasn't. Partly because I (like most of us) have had programming saying "that's not safe," "that's not comfortable." Partly because I just didn't know what I didn't know. And at times I feel like kicking myself, because I see the cycles of opportunity that came and went.
For example, for my first 5 or so years in LA, I was putting myself out there a lot through speaking, holistic expos, and advertising myself as a spiritual teacher and healer. One day the phone rang and the man on the other end introduced himself as the producer of the Tori Spelling show.
Well, I haven't had a TV in my house since living with college roommates, and I had no idea who she was. So, unimpressed, I listened as he told me they were looking for someone to bless her house with sage on the show, and told him that wasn't something I do.
Click. That was that. I told my then-husband about it that night and he said, "Do you know who she is?" Of course, I did use sage to clear energy in my own home and could have certainly done it, had I known.
I called the producer back, left a message saying I'd misunderstood and would love to do it. I never heard back. I'm sure he'd made another call and had it covered in 5 minutes.
Around this same time, I'd done a yoga teacher training and was also starting to work as a yoga teacher. One of my intuitive clients was an amazing cheerleader for me, and connected me to several yoga jobs.
However, at that time, I was a night owl and had trouble rising before 8-9 am at the soonest. So when she offered me an 8:30 am class at a high-end fitness club, I said, "I could do it at 10 am."
Guess what? Nothing came of that one either. Oops! Who knows who I would have met there, and where I might be today because of it?
Not only did I not get up early in those days, I also dreaded leaving the house before meditating. Where some women won't go out without makeup, I felt humiliated going out before I felt really centered in my body.
It was a lovely aspiration, but the truth was, most people had no clue whether I'd meditated or not. Even without meditating, I was more present than many people. But since I didn't feel that way, my mornings couldn't start til around 11 am. Which meant I missed some things.
Around the 7-9 year mark (when my partner was due to arrive ;), I was dating a guy long-distance, convincing myself this was "it" while he was trying to convince me to find someone local. One day, he was visiting LA and we went to the Santa Monica co-op together. 
"Ann," he nudged me, "you're missing all these guys!" I looked up from my grocery list and looked around. He was right. There were some great men in my immediate environment that I somehow wasn't seeing. I'd been praying for Mr. Right to show up, not realizing it was me who needed to show up.
This was a super potent time in my life. Not only was I starting my business and finding my first husband, I also bought a small condo that I sold 15 months later for more than most people make in that many months. I earned that money by being in the right place at the right time, and– instead of "working"– was blessed to spend those 15 months doing dance and yoga classes and spiritual trainings.
All sounds good. But then… I wanted more than 450 square feet, so decided to upgrade. One day I got a clear "knowing" (which I have since learned not to ignore) to buy a house in Topanga.
Since I was new to LA, I didn't really know yet that I'd be living in Topanga for years. But somehow I knew.
What did I do though ? I decided to buy a condo in Santa Monica to be near my favorite yoga studio– and because my new boyfriend didn't like Topanga. I'd also been guided not to get involved with him, and overrode that guidance too.
Six months later, my yoga teacher moved away and I married the boyfriend who told me he didn't actually like that condo and wanted to be out in 2 years. We ended up moving across town and selling the condo for less than I bought it for. We also found out it had mold, which explained my frequent illness since moving there. And then got divorced.
So it's not all bad. All of that got me to Topanga, to my current husband and daughter and I learned a TON about holistic health.
Without that impetus, I would have probably coasted given my "good genes" and not evolved my body to the level I have now. I wouldn't have had so much information or compassion to help others.
It also pushed me into focusing on my work, into my greater commitment to live fully and serve to the best of my abilities. And while I've certainly had my moments of resistance, I've seen again and again how it feels much better to participate fully in life.
Here is a favorite quote of mine from the founder of Aikido, about this:
"Human beings are the children of the divine universal spirit and if 
they are unhappy it is because they turn away from their own 
nature.  Man has selfishly created the sense of good and evil and 
then forgotten the essence of his own nature. Within divine love 
there is no good or evil, no happiness or unhappiness.  There is 
only constant giving in an attempt to pay back some part of the 
precious gift of life that one has received and even now continues 
to enjoy.  
You should never be trapped by the idea that you have problems, 
that you are a person of deep karma, or that you are one of little 
value. This is insulting not only to yourself but to others as 
well. All people share the same divine origin. There is only one 
thing that is wrong or useless.  That is the stubborn insistence 
that you are an individual, separate from others. Give thanks and 
show gratitude. Work for the paradise on this earth. In this way 
your true nature will continually unfold."
— Morihei Ueshiba 
As for my personal stories, I never would have have told them in the middle of living them. I didn't even realize they'd be stories to tell. 
I share them now because I work with people every week who ask me, "Why aren't I farther along in life by now?" People who feel embarrassed or angry or scared about it. And for those feeling this way, I share my stories to remind you you aren't alone.
I also see people– every day– who aren't showing up for all life is asking of them. I feels easier in the short term, and we get through it, but I know now how much easier and more powerful it is in the long run– to show up.
And life needs this of all of us now. No matter your political views, the recent U.S. election and world events have been shocking to many. The situation on our planet has highlighted our collective numbness and pointed out a shadow that needs healing.
A shadow is simple to dissolve with enough light. Our awareness is the light. Our inspired action creates something different. We can't just blame or analyze things outside ourselves and expect the world to change.
In our personal lives, feeling the pain of missed opportunities is a huge step. Here's what I now understand about making peace with missed opportunities, and using them as fuel for transformation:
As you consider an opportunity you missed in your life, ask yourself what positive thing came out of it. There is always something.
Forgive yourself, knowing you did the best you knew to do at the time.
For each missed opportunity, ask yourself what you've learned to do differently next time. Commit to doing that, and not just to the idea of it. Make it "real" by getting specific and mapping out practical action steps.
Next time you're tempted to hang back on the sidelines rather than speak up, take that chance, listen to your inner nudges or stretch your comfort zone– remember this moment will never come again.
Each time you choose to give and serve (especially when you push past resistance and do it anyway), notice how you feel from doing so.
If you don't know what you're here to give, stop waiting to know the purpose of your whole life, and start with one small thing you can do today. Sharing in small ways each day is the answer to overcoming numbness and discovering your destiny. Thinking you have to have "the" answer will perpetually put it off.
On another note…
Last month, we lost someone close to us to suicide. It was a shock to all who knew her, as apparently she'd hid her suffering well.
I've been working with her soul each night, having conversations with her and showing her the light. In doing so, I've tapped into the apathy that came over her at times. The collective apathy and feminine pain…
I hear her voice as clear as when she was here, in the body. The other night she told me that while sometimes she'd wanted to die, there were other times when life was joyful and she missed those experiences.
She told me she hadn't known how to get "un-stuck" when the darkness overtook her mind, and she remarked at how my husband and I's spiritual practices kept us from getting too stuck. In retrospect, she saw that loud and clear, and she urged me to see it's importance.
For decades, I've put spirit first. And as I'm being reminded why I do, I'm increasing my personal commitment as well as my drive to inspire others.
In this world of sound bites and social media, it's so easy to let passing distractions pull us away from presence. It's easy to forget what silence sounds like, and we confuse the telepathic "buzz" with our own thoughts, which can make us feel crazy.
Living like this, how can we hear our own guidance? How can we find our peace? How can we hope to bring our much-needed light to the world?
Around the beginning of this past year, I "downloaded" the idea for this blog quickly using voice dictation on my phone. How has a whole year gone by? And yet, I guess this is the time it was meant to be written.
Have a wonderful holiday and new year! If you'd like some support in releasing 2016 and preparing for a grace-filled 2017, I am offering the Preparing for 2017 Meditation on Wednesday, 12/28.  Learn more and join us here!
For in-depth support on your personal goals, I am also offering $70-$110 off of 2 private sessions now– limited space since the year is almost up! Learn more here about the Your Best 2017! Private Session Special. It includes the above meditation. 🙂
And as always, thank you for reading. I love hearing your comments below!