I remember one of my Aikido teachers demonstrating how not to do a technique. "It's NOT arm power," he said as he grimaced and shoved his forearm into the other guy's body. No one moved very far.
By contrast, he could flick his wrist, apparently barely touching the attacker, and send him flying. What was the difference?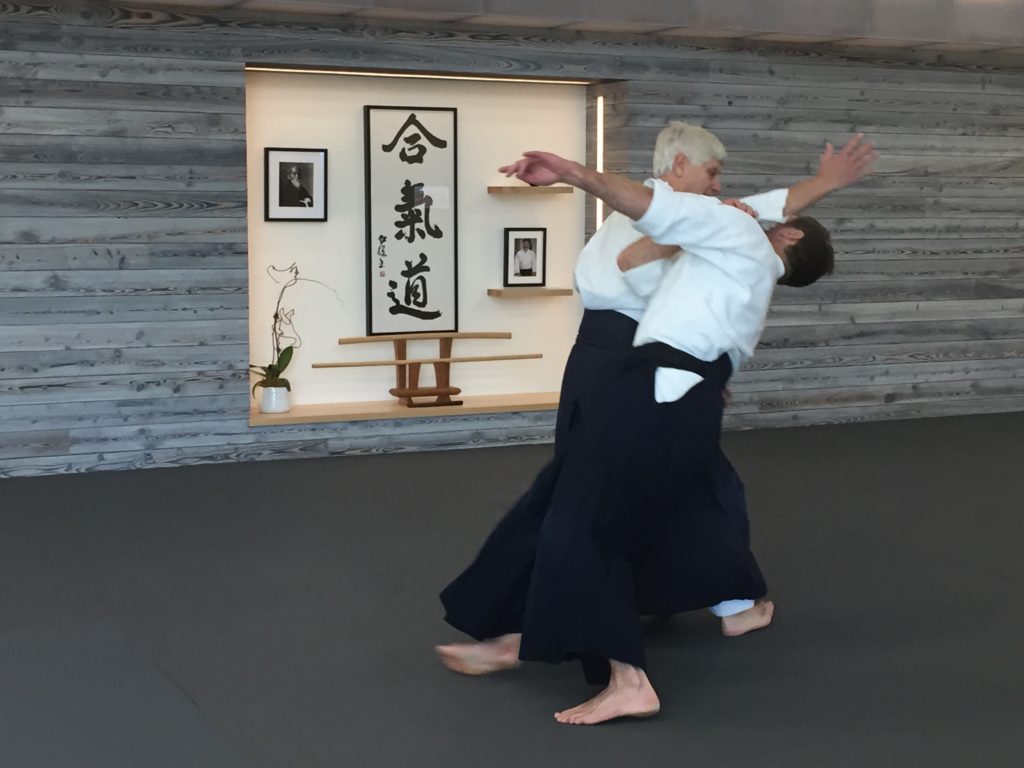 Energy.
The other thing he always said was "Catch it." Meaning, when the strike or punch came in, we weren't just to do the technique to that person's arm. We were to first connect our center with their center. Only then, did the technique actually work.
When I'm giving intuitive readings and people ask me about relationship or career or health issues, they typically want "the answer." I get it… these things are deeply important and they trigger our survival stuff. But pushing our way to an answer because we're scared doesn't allow the best outcome to emerge. It keeps us stuck or can make things worse.
This is why I read energy rather than outcomes. When you see the energy behind what's happening, it's much easier to change what's happening. Without knowing the energy behind what's happening, it's kind of hopeless.
Examples:
You who think about a guy all the time, text him when you worry he's not into you, plan your future together on the first date and then wonder why he doesn't move forward.
You hesitate responding to a job offer because you're not sure, but then push yourself to go interview for it because it's good money. You say all the "right" things, dress well and have a great resume. You're baffled when you don't get the job.
On the other hand, you dream of doing a certain type of work but think it's years in the future. You only tell your closest friends, but you fantasize about it all the time. One day, years "too soon," it falls in your lap.
You made plans with a friend and you're running late and feeling a push to get there. You feel bad asking, but as it turns out, your friend is late too and you find a time that's better for both of you.
In your family, you were the shining star and your Mom and sister were jealous of you. So, you learned to dim your light to get love and don't see that you're still doing it to this day. You wonder why you pick partners who can't meet you.
Or, you were the "black sheep" and feel worthless even though you're amazing. No matter how much you achieve, you never feel successful or get the money or credit you're deserve.
Whatever you're looking to change in your life, I bet you energy is 99% of it! The problem for most of us is that energy can be invisible. We might be happy to change it, if only we could see it!
Having my job is so gratifying, because I see people's lives change when I point out what they aren't seeing. Sometimes they sense it, but no one's talking about it and so they feel crazy. Other times, it's something in their "blind spot" that's been keeping them broke or single or unfulfilled, and naming it starts to change it.
It used to drive me nuts that the energy I saw and felt didn't always match "reality." Now, I see that reality ALWAYS follows energy, even if we can't see the energy part. Success comes from unifying the two.
If you're curious about what energy might be holding you back, or if you're ready to shift your energy and your life, this is a great week for it! I'm offering 30 minutes FREE with every new client session purchased by 12/1. You'll be able to use your intuitive reading + healing session anytime thru 2/1. Sign up here and please share!