6 week webinar | Wednesdays 5/24 ~ 6/28 | 7-8:30 pm PACIFIC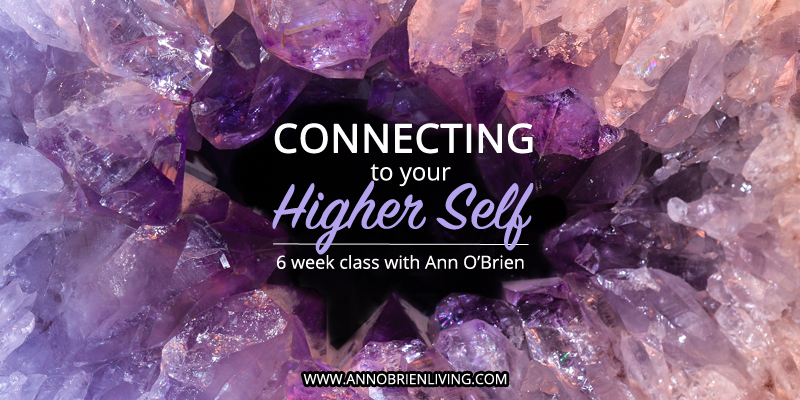 Your higher self is always there, and it's life-changing to have some tools and training so you can access it better. In this class, you'll be empowered to connect with your intuition.
Did you know there are several different types of intuitive abilities? You'll learn what they are, how to discover your strongest ones, and how to use them to benefit your life.
At the end of the 6 weeks, my goal is for you to feel clearer and stronger, with more trust in your decisions and taking empowered actions in love, work and life.
Join us and you'll:
Understand and strengthen your powers of clairvoyance, telepathy, clairaudience and knowingness (everyone has these!).
Learn the basics of mediumship and connecting with your spirit guides.
Discover your unique intuitive gifts and how they show up in your life.
Use meditation techniques to clear blocks to your intuition.
Release "psychic congestion" and unhelpful energy you pick up without realizing it.
Move from confusion and fear to self-trust and self-love.
Develop confidence in your decisions and take action on your inner guidance.
Are You Ready?
Payment Plan
2 payments of $210 spaced 21 days apart
One-Time Payment
One payment of $375
Once you register, the class details will be emailed to you. You just need a phone or computer and 90 minutes a week.
All classes will be recorded and sent to you, in case you need to miss a class or would like to review. I can't wait to share this with you!
In inspiration,


Transformative
I benefited, and still am, so much from the meditation class! I feel that I gained more of myself and I realized that when I practice these meditation exercises my energy starts to flows and I feel more present and balanced. Thank you so much for sharing your beautiful gift with the world!

I also want to thank you for last night's "Intuition" class. It was amazing. Today I feel so happy and I haven't been in quite awhile. It sure was transformative. I am very glad to have these tools you taught me. Thank you with all my heart!

What I also noticed in your classes is that you create a beautiful energetic space that feels very safe for one to surrender and change.

It is really amazing! Thank you!
Business Owner
Santa Monica, CA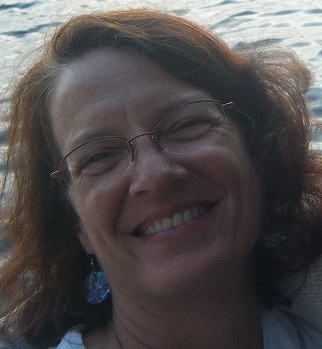 My intuition has been increasing ever since
I met Ann O'Brien in my hometown several years ago when I attended a half-day workshop and had a reading with her. It was the 1st and only time I experienced a shift so powerful that I couldn't eat for 48 hours… Wow. I attribute it to switching from a lifetime of tamping down my sensitivity to opening to and celebrating it.
Certified Quantum-Touch Practitioner, Licensed Religious Science Practitioner (RScP)
Tallahassee, FL.

Very effective and loving
I have taken your workshops, and you are very effective and loving.
Los Angeles
Marketing Director

Ann is the clearest person I ever met
Ann is the clearest person I ever met. Her reading was on target and she picked up on things that only I would know. She even picked up on how my meditations were going. I look forward to have readings in the future. I have gained knowledge of myself and a clearer direction not only from her reading but from her meditations which I use daily.
Artist
Orlando, FL

You helped me get clarity
You have helped me and continue to help me to become my true self. You have done healings, readings, taught amazing classes, and held space in a way that has changed my perspective and helped me to open up to way more than I thought was possible for me! And to realize that I have the power to chose the energy I experience in my life. This has been a profoundly helpful to me in my day to day life.

You help me find clarity to be able to see and feel the energetic vibrations and patterns of situations and relationships. And, even when difficult to find amusement and joy in them. Basically you help me to make sense of things and trust the process of my life.

Thank you 🙂
Artist
Malibu, CA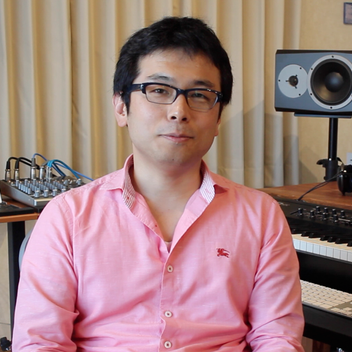 My life would have been completely different if I didn't meet you...
Thank you Ann! You've been teaching me and healing me so much and so deeply. My life would have been completely different if I didn't meet you. I'm so grateful that I got to meet you and receive all of these gifts you've been giving me!
Composer
A gifted clairvoyant
Ann is so personable and with an infectious laugh that you can't resist! A gifted clairvoyant, Ann has given me tools that I'll be using for the rest of my life to develop my own psychic abilities. I'm so grateful for all that she has taught me. She also gave me a reading that was the most beneficial of any reading I've ever had. Her work has helped greatly in both manifestation and communication with my spirit guides.
Santa Monica, CA
Ann's workshops showed me how to have empowerment and unconditional love in my life
I always knew I was intuitive. I never quite knew the terminology or reasoning behind it but I knew. Loving myself and loving others and still feeling loving seemed like the hardest thing to consistently do.

When I started going to Ann's workshops I realized that I wasn't abnormal or a genius. I was intuitive, clairvoyant, and very much able to answer many of my own questions about life. Many people would come to me in my counseling position and ask me what they should do in their lives. Unconsciously, I took on their problems as my own. Then I started questioning myself, my path, and my relationships! But, I was fine.

After experiencing Ann's workshops, I not only was able to maintain other relationships while giving more to myself, but I felt good about doing it. Sometimes in the past, hearing about my patterns weren't enough, I had to be able to make the changes. Ann's workshops showed me how to have empowerment and unconditional love in my life… how to allow myself to be.
Los Angeles, CA
You have done more for me Mentally, Physicially, and Spiritually
I just wanted to let you know how "Right on" you were, and also, to Thank You for the Reading/Healing you did. You have done more for me Mentally, Physicially, and Spiritually, than anything I have ever learned on my Spiritual Journey.

I can honestly say, I feel the difference in the way I feel "Physically" as oppose to the way my body felt before you done the Clearing/Healing. It is truly an amazing feeling:)

I have never had one done before, and I would recommend it to anyone who would listen:) I just feel soooo good, I want to scream it from the roof tops!

I also feel much Crisper & Clearer with my Psychic Developement. I am really surprized at how my 3rd eye has opened up since taking your class…It's almost like a "light switch" went on. I use the Rose everyday for "absorbing & clearing", and can't wait to get your other C.D….Right now I have the Intuition Development c.d which I love.

As for my mother, she has rediscovered her back bone, and has been speaking her mind and telling people the way it's gonna be, instead of "just going with the flow" to keep the peace. She is not afraid of everything anymore, and you can tell a BIG change in her whole Attitude, Demeanor, and it's like she's got a whole new way of looking at Life. I just wanted to say, Thank You So Very Much for everything you do 🙂
Lakeland, FL
Thank you for the meditation on clearing stuck emotions
"Ann, thank you so much for the meditation on clearing stuck emotions! I only listened to that one class so far, and right after I did, my teenage stepdaughter texted me in hysterics.
Her mother has borderline personality, and was trying to guilt her for having a birthday party. My stepdaughter couldn't shake the energy so I called her and listened to her cry uncontrollably. After a few minutes I offered to lead her in that meditation. I said "I've only just learned this, but are you open?"
She said "Yes, I'll try anything!" and so I suggested she imagine the gauge you taught us, to find out what % of the energy she felt was hers. She took her time to look and then said the gauge showed it was only 1% her emotions. We then did the clearing exercise and she felt soooo much better.
Ann, you do such important work in the world. I can only imagine what the rest of the 6-week class will bring, since that was only from 1 meditation! Thank you so much."
Are You Ready?
Payment Plan
2 payments of $210 spaced 21 days apart
One-Time Payment
One payment of $375