I remember the first reading I got. There was a psychic fair at the school where I ended up studying. Since I loved their newsletter I kept seeing around town, I figured it was worth a shot.
But I was scared. By that time in my life (my mid-20's), I'd had plenty of experiences of being put down, teased, or just not seen. My Mom took everything personal and my Dad had spent his whole life proving himself, being a "tough guy". Needless to say, that combination did not make me very open to outside input. I just hadn't had much experience of that going well.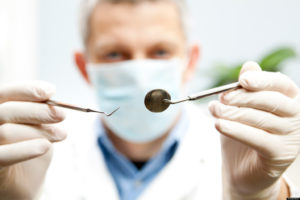 So as I asked this woman my question, about what to do with my life, I feared she would tell me what was "wrong" with me. That's where the voices in my head kept going, and I just couldn't imagine another direction for this conversation.
In a sense, I was right. When I left that reading, I knew what was wrong. But here's the important distinction: Nothing was wrong with me. My being stuck in that belief was in fact the problem.
The way I released this belief was so simple– I was exposed to it's opposite. In the reading, this woman pointed out several of my strengths, and she shared her clear vision of my taking these gifts to the world.
She wasn't stuck in the areas where I was stuck. As she told me, "you could do this, I see you doing that…," I kept replying with "but" this and "but" that. I had all these pictures about why I couldn't, and for each one she said, "Here's how you could."
And I knew she was right. I felt excited by her visions, and her faith plus my excitement was enough to bust through my "buts."
That was the first of many readings and healings I received there, which led to my clairvoyant training, and the rest is history…
I've been reflecting on this story this week, because some of my clients have been stuck in similar ways.  Psychic stuff aside, I think there's an epidemic where we fear seeking help. It can show up in different ways:
"I don't want to go to the doctor, in case s/he tells me something's wrong with me."
"I'm afraid to ask the teacher my question because I might look stupid."
"If I take an art or music class, somebody will see how untalented I am. It's just safer not to try."
It saddens me to see people stuck in a health challenge or limiting their creativity or awareness just because they're too proud, too ashamed or too scared. But I've been there!
Here's what I suggest if you're stuck in a similar place:
First and foremost, know there is more to life than meets the eye. Even if you're not spiritual or religious, I know you've witnessed miracles in your life– somewhere, somehow. Connect to that sense of wonder and go beyond the limits of your own mind. You could do this through meditation, walking, prayer, writing, dancing, or even watching movies– whatever works for you. Fake it til you make it!
From this place of connection, open and ask for support with your question. In asking, you open the door for help to arrive.
Next, ask yourself if the specific doctor/ teacher/ advisor you're considering feels right for you now, and trust the answer you get.
Ask if there are any other resources that would support you now, perhaps things or people you haven't thought of. Be open to that answer coming now or later.
If we go straight to outside authorities and forget the bigger picture, it's much more challenging to allow support in. Our minds get in the way, understandably so because they have their place. It's a healthy thing to be discerning about where to get support, because not all authorities will have the right answer for you.
That said, we often use skepticism as an excuse when the real issue is pride, shame or fear. By remembering that the Universe is abundant, unlimited and wants to help you, you become open in an appropriate way.
There is room for discernment without shutting down. And I've seen the most wonderful breakthroughs happen when we put out a clear intention for help, not knowing where it's coming from.
Try it and see if it works for you! And as always, I'd love to read your comments and questions below.