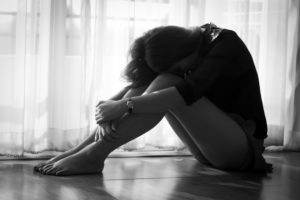 Recently, some clients asked for support around self-worth and confidence, and I realized what a hot topic this is! Most of us feel less confident than we'd like to in some area of life– whether it's love or money or parenting or career or the way we look.
Have you ever felt unworthy or incapable and wondered "What's wrong with me?" If so, I'd love to offer you 7 alternative reasons why you might not be as confident as you'd like to be:
1). You're trying to be somebody that you're not or do something that's not yours to do.
This is a big one. If you're "off your path" so to speak, you'll never be "in your zone" as much as when you are. It may take some digging, but it is worth discovering what your special gifts are. These are the things you would do regardless of money or external reward (though, ironically, they often pay the best).
We often take our unique gifts for granted, because we're so used to them. So if you're stumped, ask some dear friends what they think yours are.
Another great resource is Gay Hendrix's book, The Big Leap. In it, he says we each have 4 zones: incompetence, competence, excellence and genius. We're all incompetent at some things, and just ok at others. That doesn't mean we're not ok.
Each of us is amazing at something. We support others by letting them do what they're great at that we're not. And, simply knowing who you are is a powerful confidence booster!
2). You've let other people's criticism or invalidation affect you.
Let's say your father dreamed of being a famous artist, and never made it. You decide to go to art school and feel him pressuring you (out loud or not) to find a "real" job.
Or perhaps you grow up in a small town and nobody in your family ever had a corporate career. They were farmers or schoolteachers or "salt of the earth" type of people. And so they might have some judgments about your ambitions, simply because they don't understand that world.
Maybe your partner or best friend is jealous, or afraid they'll lose you if you pursue your dreams. And so they project concern, asking you "Are you sure?" In other cases, you just feel energetically drained or blocked and can't put your finger on it.
In other cases, we don't see ourselves clearly and so choose partners or friends who aren't capable of loving at the level we love. Then we wonder what's wrong with us instead of simply recognizing a mis-match.
As you can see from my examples, we are usually most affected by those closest to us. That doesn't mean they don't love us; quite the contrary.
They love us enough to be scared to lose us. They love us so much that they project onto us. It takes a lot of awareness to not do this, more than most people have.
It's our job to hold steady to our dreams, and to clear our energy regularly. As we do, we learn to discern our appropriate relationship with these people, balancing our love for them with our self-care.
3). You don't have the skill sets to do the thing you're attempting.
Somehow we miss this most obvious thing! We aren't meant to be confident at everything, in all cases, all the time.
Confidence is the result of us having the right combination of skill, talent, inner strength and trust. The good news is that if we're missing the skill and have enough talent and fortitude, we can learn the skill.
You wouldn't ask a brand new medical student to give you open heart surgery, would you? That would be ridiculous! But somehow, sometimes, we have such expectations of ourselves.
Give yourself enough time and the right training, and the skills you're attempting will become second-nature. That's when confidence becomes a given. 🙂
4). You aren't grounded.
This is the "inner strength" part mentioned above. Even if you have the talent and skill, you might not be focused and centered enough to feel your confidence at certain times.
Being overly tired or caffeinated, eating too much sugar or "numbing" foods or drinks, spinning too many plates or having extra stress in your life can affect your grounding. Meditation, yoga or your favorite workout, and finding a more balanced lifestyle will boost your confidence and are well worth the effort!
5). You're still affected by painful past experiences from this lifetime or others.
You're probably aware of things that hurt your feelings, caused confusion or even trauma in your current life. Getting teased as a kid, breaking up with a partner, enduring abuse or losing a loved one are examples that can affect our self-worth.
In addition, we've all had lifetimes before this one. Odds are, you've probably had some really tough times at some point (especially if you're on a path of personal growth now!) Odds are, you probably went numb when they happened and so left a part of yourself there. Oops!
In moments of pain, checking out seems like the most natural, "safest" choice. And while it softens the initial blow, it weakens us over time as we go on living with our lights dimmed down. It binds us to repeating the same types of situations, which our souls ingeniously attract in attempt to heal.
As you can imagine, this is a vicious cycle. If you have trouble finding neutrality about your past, or if painful situations keep repeating in your life, I recommend getting support.
There are many ways to heal yourself including psychotherapy, energy healing or bodywork. Ask yourself what you need and trust your knowing!
6). You don't have supportive people around who see your gifts.
Sometimes, the problem isn't really negativity from other people. It's just that no one seems to see you, get you and celebrate you.
The people around you may be indifferent. They may be preoccupied, completely clueless or disinterested in your greatness.
And that's no fault of anyones. If this resonates, you may need to go find "your people".
Join a support group, go to events, or join online groups relevant to your interests. We can't put ourselves down just because a certain segment of the population doesn't see us. Even if only 1% do; that's still a lot of people and it's huge.
This is the kind of thing where we don't know we're missing until we receive it. So it may feel weird initially to put yourself in new environments, but I recommend trying it! It's very sweet to suddenly feel connected and appreciated.
7). You're trying to measure up to unrealistic standards.
One of my podcast guests, Marla Mervis-Hartmann, talked about this recently on our "Loving Your Body" episode. She mentioned how devastating it can be for women to compare our bodies to what we see on social media, because those images aren't real.
If you despair that your love life doesn't match what you see in Hollywood, or because you have hairs on your chin and she "doesn't", or that he's so successful and "never" stressed, think again. Most everyone tries to put their best foot forward, especially online.
And if your life were that "perfect", you'd probably get bored. So relax, remember we're all human, and do your best at whatever pushes your joy button.
—
Have you quit asking "What's wrong with me?" yet? I hope so!
Once we understand what's behind a lack of confidence, we realize we have the power to change it. I find this so refreshing!
You may find that certain reasons I named speak to you more than others, and there's certainly overlap between them. In any case, it's a big relief to let go of your past, other people's stuff, and trying to be who you're not!
It can also be exciting to say, "Wait a minute! I'm fine. I just need the skills"… and then sign up for a new class or find a mentor.
When we yearn to feel more worthy, it's usually our ego seeking validation. Give your ego the big picture and it takes a chill pill. Then your true greatness starts to emerge.
—
Did this post speak to you? Sign up for the Empowered Living Psychic Lounge on 10/16, and get a free mini-reading on this topic. Subscribe to our podcast to catch our episode on self-worth and confidence mid-November.
And, as always, I'd love to hear your questions or comments below!