Have you ever been guided to do something, only to dive in wholeheartedly and feel "OMG that was such the wrong decision?" Life can be painful enough, and beating ourselves up over our own apparent poor judgement only makes it worse.
Just so you know, I've done the above many times. Been guided to do something and it seemed so right, and then so wrong. Let me tell you a story about that.
In 2003, I was traveling around as a singer-songwriter and passed through LA (where I now live). Itching for more than my hometown of Boulder, CO was offering at the time, I felt an exciting pull to move here. Even though I witnessed LA's craziness and extreme traffic, I knew there was something here for me.
So I went back to Boulder and started telling my friends, "I've decided to move to LA."
And I got replies like, "You won't like LA; you're too sensitive," "Why don't you check out other music towns?" and (my favorite), "You'll change your mind once you see your first dead body."
To this day, after over a decade in LA, the only dead body I've seen was at a funeral.
But I still let them sway me, and I considered other music towns. After having a great time at the SXSW music conference in Austin, I decided to move there. Everything seemed to be lining up: I found an apartment and rented out my place in Boulder. I felt excited and clear about my next step. The months leading up to the move were a powerful time for me.
I wasn't completely fooling myself. This WAS a bold new move and the start of a new chapter in my life. After 9 years "growing up" in Boulder (most of my 20's), I had committed to more and it was meant to happen.
I just thought it would be more instant. Ha! I didn't know the twists and turns of how I was going to get there.
I arrived in Austin late at night, after driving 12 hours with my dog and cat in a U-haul, and found dead cockroaches on my apartment floor. Over the next days and weeks, I managed to unpack and settle in, and as I looked around, it was as if I had moved to a foreign country.
People were friendly, it just didn't feel like "my place." Connections didn't pan out the way I'd hoped, and everything seemed like so much effort.
In the sweltering 100 degree days, my energy fizzled. The amazing guy I'd visited in El Paso on the way down blew me off.
Most shocking of all, I found myself with little interest in writing songs. I had written several songs each month in Boulder, but only two in my entire 7 months in Austin.
I found myself more interested in dance than in music. I spend my time doing improvisational dance, African dance, modern dance and yoga. Most of the friends I made were dance and movement people. As soon as I found Barton Springs, I would go there to cool down in the evenings.
I kept going through the motions of writing songs, booking gigs and performing. I went to the Kerrville Folk Festival, because it seemed like I was "supposed to." Didn't enjoy it. It was like pushing a wheelbarrow of rocks uphill.
Pursuing music was the main reason I'd moved, so this was very disconcerting. I missed the creative and spiritual community I had in Boulder. I missed the mountains and clear air.
I kept meditating every day. And one day I got a letter from my then-spiritual-teacher– inviting me to the "healers' apprenticeship" program he was beginning the next year in Mt. Shasta, CA. With tears in my eyes, I knew I had to do it.
I called and spoke with his wife, who ran his office. "I get that I need to do this, but I'm a musician, so I'm not sure." She basically told me to get out of resistance, and that he didn't want people to come in resistance. I knew she was right, yet I was still so confused.
Meanwhile, I met a couple in my dance class– two amazing light beams– who had just moved to Austin and were totally thriving there. They told me they came to Austin on the advice of a locational astrologer. "I need his number," I told them.
When the astrologer asked me which places I wanted him to look into, I mentioned Boulder and Santa Fe. Somehow, I totally forgot about LA.
I wished I'd known about him sooner! He gave me reason after reason why Austin was challenging for me, and confirmed everything I'd been feeling. He said Boulder was good when I was there, but the cycle was finishing. And, he told me he had a recommendation that I probably "hadn't thought of."
He told me all the amazing things this place could offer me– a great partner, money, a creative purpose and possibly even fame– before he told me what it was. And then he said: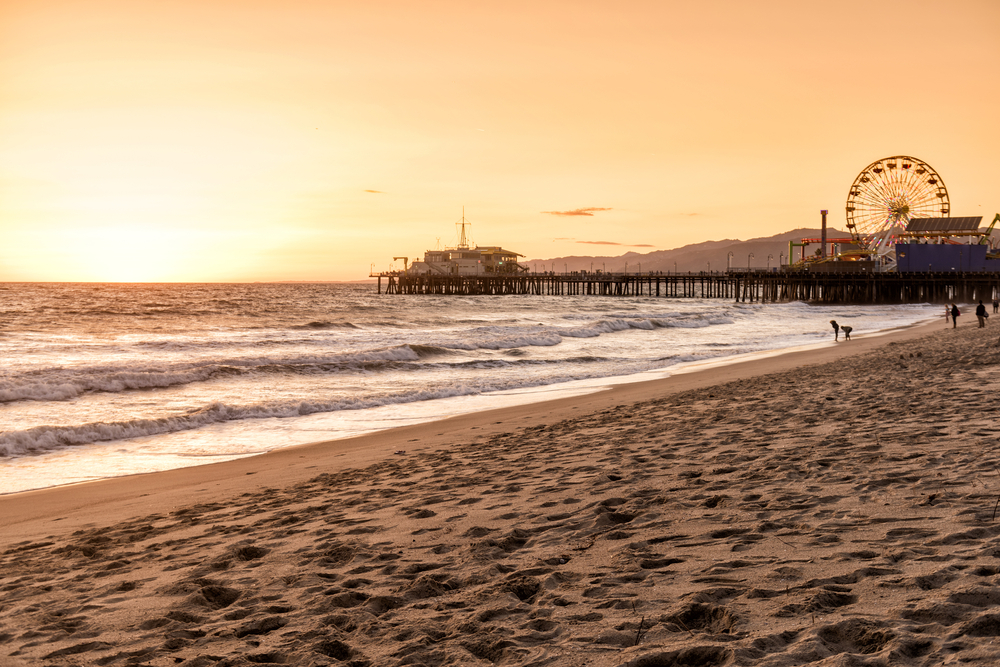 "I'm getting Southern California, like Santa Monica or Malibu." I completely lit up, and in that moment I decided– reaffirmed actually– to move here. I was out of Austin in 2 months.
Meanwhile, I'd also been in my own– very deep– healing process. All the dance and yoga was bringing me into my body in a way I'd never been. Layers of unconscious pain were coming up to be released and it wasn't pretty. But, I had little else to do and few people checking on me. I dove in and felt it fully.
What I realized, at some point in this process, was that I'd lived in Texas (Dallas) before. When I was 5 years old, my family moved there because my Dad got a job. My mother hated it, and she told us later, "That was when I realized I didn't have a marriage." They separated right after we left Texas the next year.
It hit me that I had to go back to Texas to tap into those feelings again. Feelings I had buried decades earlier. Feelings I never felt safe to feel in the first place. Some of them were never mine, and some were. Still, that environment brought them out in a way that no amount of meditation on a mountaintop would have done.
Ouch. But in order for me to move forward in my life, and manifest a partner and career etc., I had to go there. I had to clear this stuff up to be ready for what awaited me in LA (and it all did!)
So I went to LA and kept dancing, and doing lots of yoga. After the gig I played in Tucson on the way there (while my friend who helped me move hung out at a laundry mat with my Uhaul, dog and cat), I think I did just two more in LA.
I was so overjoyed in my new life that my fading interest in making music stopped bothering me. I was tired of being in bars and staying up til 4 am.
I started doing the healer's apprenticeship with my teacher. And I realized why I had been singing and writing songs– to heal myself.
The problem was that I kept re-affirming my sad and angry stories in the music, when in truth I was ready to write a new story. So from this perspective, I wasn't giving up. In fact, I had graduated!
Within my first 18 months in LA, I completed trainings in energy healing and mediumship. I started my business. I met my first husband. And I bought and sold a small condo, making more than most people make from working full-time (all while doing about 10 yoga/ dance classes a week and meditating a LOT). Suffice it to say, life was good!
One of the things I've noticed in getting older is that life has cycles, and the purpose of each "season" often doesn't show up til later. Sometimes the fastest way to get somewhere IS more painful in the process- like taking the steep trail up a mountain versus circling little-by-little to the top.
I am sure that my difficult time in Austin prepared me for the big "wins" that came next. And I look forward to the next chapters that continue to open up.
I'm so grateful for my sense of adventure, for all the amazing experiences I've had, and for the wisdom I've gleaned over the years. I am human and I have my moments, but in the big picture I know now not to judge myself or anyone for where we're at. I just keep the intention to be guided for the greatest good, with as much grace as possible.
After all, we are not here to be bored!
—
Was this helpful? If so, post a comment below and share this article.
Looking for personal support? Get a free mini-reading and group healing on the call I'm offering on Tuesday, 4/12!