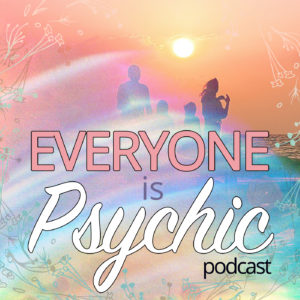 The most common obstacle to trusting intuition is the feeling that you're making things up. How do you overcome the fear of being wrong– or the confusion about whether what you're sensing is fear, desire or true guidance?
In this episode, Ann O'Brien, Elysia Skye and special guest Krista Rauschenberg share:
The importance of practice in building confidence.
How to test your intuition on "small" things before relying on it for life-altering decisions.
Why your intuitive guidance might sound like your own inner voice, and the importance of listening to it.
What are the akashic records?
Why openness (your own or your client's) allows you to pick up more information.
The importance of letting go of pressure to perform or deliver.
Blurt it out! If the information you're getting seems strange, know that it's harder to make it up than it is to tune in accurately.
How to express intuitive messages in the most compassionate, helpful manner.
The healing power of telling the truth.
Visit Elysia Skye's website here.
Visit Krista's website here.
Find us on iTunes or on the podcasts app on your phone, leave a review and subscribe to the Everyone is Psychic podcast!