I've been appreciating lineage lately.
I live in Los Angeles, a "creative vortex" on the planet. And I've always been the rebellious type. As a teenager, I jumped out of my grandfather's boat in the middle of a (very deep) lake because he told me to turn my boom box down. If that gives you any idea of where I stood on the lineage vs. creativity spectrum… 🙂
I also studied spiritual traditions early on. It was like I loved lineage, just not MY lineage. 😉
Starting at 18, I devoured books on Buddhism, Taoism, Vedic astrology and yoga philosophy. On my own, I woke at 6 am for 2 hours of meditations and breath work and body practices. I felt quite different from my family, and from those around me.
Into my 20's, besides attending "psychic school" (which I talk about a lot, due to my work now), I also practiced the Japanese martial art of Aikido for 4 years. Honestly, I was a bit obsessed and it's been a huge part of my path.
I had the amazing fortune of studying with one of the highest-ranked Aikido teachers in the U.S. He literally lived around the corner from me, and he and his family wove as I drove by. I can't say this of all the high-level teachers I've seen, but he really walked his talk.
His company made Aikido gear. At one point I left for 6 months, and he gave me a bag they made. Inside it, a tiny piece of paper had a handwritten note which simply read, "compassion."
Funny enough, my spiritual teacher of 10 years was also Japanese. He taught in the tradition of the Berkeley Psychic Institute, which he had formerly directed.
Over time, I outgrew this lineage, though I use and appreciate many of the tools. I needed to bring in more body and heart-based practices. I also yearned to bring in my own creativity, to learn business skills and to take it out to the world. All of which I have done. 🙂
My husband has been a practicing Buddhist in the same tradition, with the same mentor for 29 years. He is a local leader, and also goes to his leaders when he gets challenged.
I see a lot of men's groups springing up these days and I'm glad for it. And yet there's something special I sense about my husband's path– a depth, a sense of safety and the integrity that comes with sustained practice.
This isn't a plug for Japanese culture. I haven't even been there in this body. It just happens I've had an affinity with some of their teachers and traditions.
Funny enough, one of my longtime clients is also Japanese. And an artist.
My past husband was Persian. And an artist. There was a lot of beauty in that culture, and a lot of tradition too. My ex ran the family business, and as the eldest of 4, had always had a lot of responsibility.
For awhile, I saw a 38th generation acupuncturist. A friend who knew him told me he'd wanted to be an artist.
My Dad has always been the creative type. Yet he worked a "logical" job to support our family with little time for much else.
I left Aikido to do African dance. I needed to get out of the uniform and wear bright colors and patterns. I needed something more creative, more feminine.
As I look at all this, I think there must still be some past life stuff for me to explore around tradition and creativity! 😉
I'm grateful I started my spiritual studies and practices before the internet took off. I had the blessing of unplugging and "really doing it," with more live teachings and fewer distractions.
While I appreciate the convenience and potential to connect across distance, I'm often saddened by what I see online today. Everybody and their mother is an "expert" and almost all of it feels fake.
I'm missing the lineage piece. And as I get older, I see how much value there is in experience, in sustaining a practice over time. I see that wisdom cannot be rushed. It doesn't come in a sound bite.
The other night, after scrolling through Facebook on my phone, I stayed up too late looking up Aikido dojos. Reading blogs about my Aikido teachers, and reflecting on some of the people I trained with who are still at it.
In this world of "pop-up" gurus, it felt so good to tap into a tradition with staying power. It reminded me of where I crave that, and also reminded me how much I have that in me.
Even through changing creative projects, I have been steadfast in my spiritual practice for decades now. I'm dedicated and solid in my work. I really honor that in myself, and I appreciate that in life more than I ever have.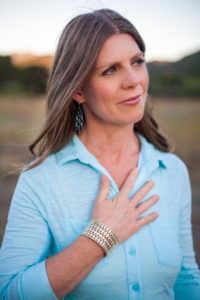 Perhaps one day, my grandfather will forgive me for jumping out of that boat. And for all the rest of the things I did to "disown" his lineage. Not that my lineage or anyone's was all perfect, yet there was so much I didn't know or respect early on.
Maybe I never fully will, and so today I simply give thanks. While ALSO being my creative self.
In a few weeks, I'll be in Boulder where I practiced Aikido back in the day. I'm going to visit the dojo and watch a class, so I can more fully integrate that experience.
Beyond that, my family and I feel we're leaving LA in the next year or so. A friend recently shared something that really rang true. He felt that LA is a training ground for owning one's individuality and creativity. And that once you own it, you're done here.
Maybe I'm about done. Maybe once the creativity is fully allowed, the importance of lineage also becomes clear. For it's never about polarizing, rejecting one and chasing another. They each contain the other.
I'm enjoying getting older. I'm appreciating all I have done. I'm grateful for those who trust in me and for the depth of wisdom I've developed. Now, may I stay in amusement for decades to come!
—
Want to get a free reading? Our monthly Empowered Living Psychic Lounge is Tuesday, 8/9. Sign up here.
Looking for more in-depth time with me, focused just on you and your questions? I am traveling 8/15-9/6, so click here to book sessions before or after those dates.